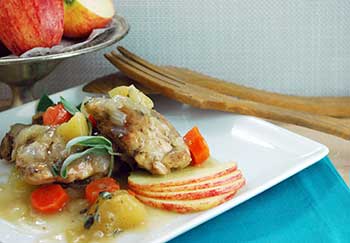 Since we're now firmly into the holiday season, you're probably gearing up for holiday parties and events to enjoy with your friends and family. While all the food and festivities of Hanukkah, Christmas, Kwanzaa and New Year's are certainly great, they are also opportunities for us to forget about watching our diets and health.
As a party host, you've got to make sure there's enough food, drinks and room for your guests to cut loose. While you're already accommodating dietary restrictions and preferences, you may as well make the menu as healthy as you can! That way, your guests can feel happy to indulge themselves and maybe leave a little envious of your party hosting prowess.
Check out these healthy holiday recipes that are bound to be party hits!
Appetizers
Kick it off right!
Keep the Holidays Healthy

Looking for more recipe ideas? Peek through all the recipes we've brought to you this year for the perfect dish for your next holiday get together!

Have specific nutrition concerns? Contact UVA's Nutrition Counseling Center to discuss your questions!
Vegetables and Sides
Keep them dazzled with these super delicious supporting players!
Roasted Sweet Potato Puree with Almonds
Main Dishes
Wow your guests with the main event!

Cocoa Filet Mignon with Creamy Cauliflower
Mediterranean Chicken and Tomatoes
Mustard-Rubbed Whole Roasted Chicken
Desserts
Finish them off with something sweet!

Gluten-Free Chocolate Cupcakes
Drinks
With or without liquor, these will keep the holiday cheer flowing!
Do you have a party favorite or family recipe you pull out every year? Let us know – leave a comment below!