Oatmeal Chocolate Chip Cookies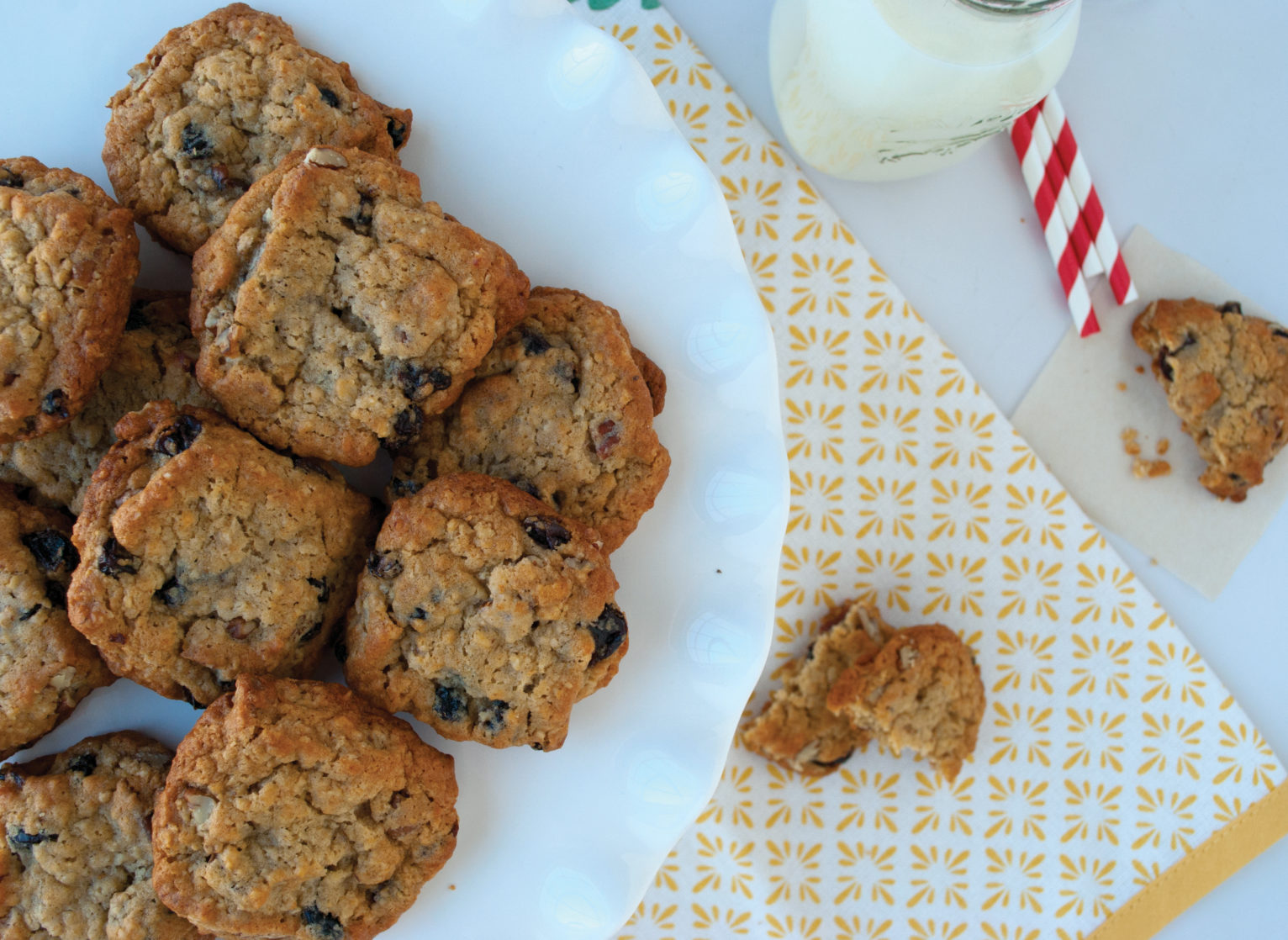 Craving cookies? Indulge with this delicious oatmeal chocolate chip cookie recipe. With less than 100 calories per serving, you'll love this heart-healthy, diabetic-friendly treat.
Servings: 48
Nutrition Facts

Serving size: 1 cookie
Calories: 93
Fat: 5g
Saturated Fat: 3g
Cholesterol: 13mg
Sodium: 71mg
Carbohydrates: 15g
Fiber: 2g
Protein: 2g
Ingredients
1 cup whole wheat flour
1/2 cup all-purpose flour
1 tsp baking soda
2 1/2 cups oats
1/2 cup oat bran
1 1/4 cups unsalted butter
2/3 cup packed brown sugar
4 egg whites
2 tsp vanilla extract
3/4 cup dark chocolate chips
Directions
Preheat oven to 375°.
In a small bowl, combine flours, baking soda, oats, and oat bran.
In a large bowl, cream together butter and sugar. Add egg whites and vanilla; beat until smooth.
Gradually add dry ingredients until combined. Stir in chocolate chips.
Drop by rounded teaspoonfuls onto ungreased baking sheets.
Bake 12 to 14 minutes or until golden. Transfer to wire racks to cool.
© Baldwin Publishing, Inc. ® Health eCooking is a registered trademark of Baldwin Publishing, Inc. No information provided in any recipe and/or other product or service is a substitute for professional medical advice and should not be interpreted as treatment recommendations. ALWAYS SEEK THE ADVICE OF A PHYSICIAN OR OTHER QUALIFIED HEALTH PROVIDER WITH ANY QUESTIONS REGARDING A MEDICAL CONDITION.
Subscribe for Updates
Get stories & health tips every week