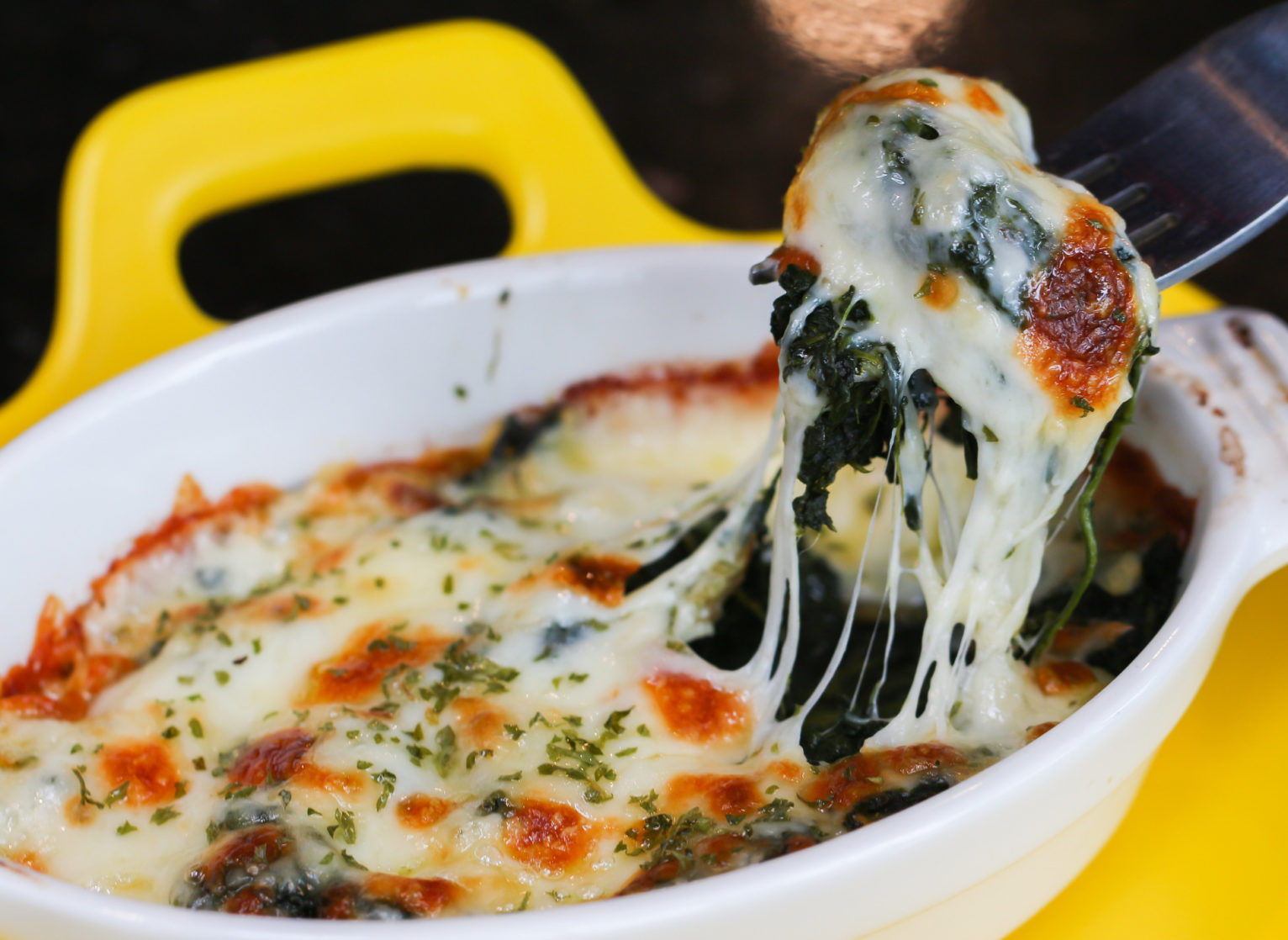 This cheesy spinach dip recipe will be an incredible hit at your next party. Super easy to make, this low-carb, high protein dip can be prepared ahead of time and refrigerated until you are ready to bake. Pop it in the oven about 20 minutes before serving.
Servings: 12
Nutrition Facts

Serving size: 1/4 cup
Calories: 61
Fat: 2g
Saturated Fat: 1g
Cholesterol: 9mg
Sodium: 339mg
Carbohydrates: 4g
Fiber: 1g
Protein: 6g
Calcium: 203mg
Ingredients
8 oz fat free cream cheese, softened
1 cup shredded part-skim mozzarella cheese
10 oz fresh or frozen spinach, thawed and drained
1 can (15 oz) artichoke hearts, diced
2 garlic cloves, minced
Black pepper to taste
1 Tbsp grated Parmesan cheese (optional)
Directions
Preheat oven to 250°.
In a large bowl, mix cream cheese, mozzarella cheese, spinach, and artichokes until well combined.
Add garlic and pepper.
Spread mixture evenly in small casserole dish or cast iron skillet.
Sprinkle with Parmesan, if desired.
Bake for 20 minutes.
Turn broiler on high and broil under the top rack of broiler for 10 minutes, or until golden brown.
Serve warm.
© Baldwin Publishing, Inc. ® Health eCooking is a registered trademark of Baldwin Publishing, Inc. No information provided in any recipe and/or other product or service is a substitute for professional medical advice and should not be interpreted as treatment recommendations. ALWAYS SEEK THE ADVICE OF A PHYSICIAN OR OTHER QUALIFIED HEALTH PROVIDER WITH ANY QUESTIONS REGARDING A MEDICAL CONDITION.
Subscribe for Updates
Get stories & health tips every week