Earlier this year, researchers made a breakthrough that could lead to a treatment
for a devastating neurodevelopmental disease.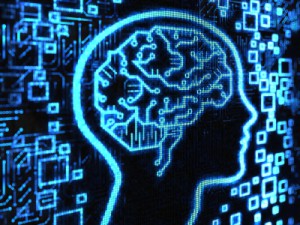 They stopped the progression of Rett syndrome, an autism spectrum disorder, using an unorthodox approach — bone marrow transplantation. The investigators published these findings online in the scientific journal Nature earlier this year.
This research came out of a neuroscience lab interested not just in the brain but how the brain and the immune system work together. "We try things all the time that other labs would reject out of hand as 'too radical' or 'crazy,'" researcher Noël C. Derecki says in a news release. "We enjoy pushing the envelope."
Broader Career Options in Neuroscience
Pushing the envelope is the standard in UVA's Neuroscience Graduate Program, which researches diseases such as Huntington's disease and multiple sclerosis. Students seek PhDs or a combination MD and PhD degree and then begin careers not just in other academic laboratories but for companies such as Genentech. Todd Sherer, CEO of the Michael J. Fox Foundation for Parkinson's Research, received his PhD from this program.
"We're training for broader purposes of society, not strictly laboratory research," says Kevin Lee, PhD, chair of the department. "That's been a change of mindset for many of us who have been around for a number of years."
But the research opportunities are still what attract students to the neuroscience program. Students research causes and treatments for conditions such as:
Alzheimer's disease
Stroke
Epilepsy
Autism
Brain tumors
Derecki first worked with the program's faculty while he was working on his bachelor's degree in cognitive science and neuroscience at UVA.
"I was blown away by how supportive the faculty was to me as an undergraduate," he said. "I was sent to a couple of conferences. The department was very welcoming."
Derecki looked into graduate programs at Harvard, Cornell and Johns Hopkins but says he picked UVA because of the research within the neuroscience program.
Students in the program focus on classes during their first year, then begin rotating throughout different labs to pick where they want to do their thesis projects. Derecki was attracted to the Kipnis Lab, which prides itself on taking new and innovative approaches. The lab's webpage states, "There is nothing we love more in our lab than talking (arguing?!) about science."
The approach worked for Derecki: He and others in his lab published five papers while he was a student. He was one of only 10 researchers in the country to receive a Hartwell fellowship this year, which provides research funding. He got his PhD in May and is staying on in the Kipnis lab as a research associate.
The Future of Biomedical Research
The program's 65 faculty members come from different parts of UVA: one-third are from the College of Arts & Sciences, one-third do basic science research and one-third are in clinical departments that see patients. The mix of different departments and schools within UVA is unusual, Lee says.
The National Institutes of Health (NIH) recently renewed a $1.2 million grant to fund the program for the next five years. That money will support second-year students as they decide which lab they'd like to do their research in.
"The work that we're doing here forms the future leadership of biomedical science," Lee says. "Without this, you won't have the next generation of science."
Interested in applying for admission? Learn more about the program.