The Ebola virus: Used as a bioweapon or part of an accidental outbreak, it kills up to 90 percent of those who become infected, and there's no cure. But School of Medicine researchers recently discovered two drugs that block the infection — and think there may be other structurally similar drugs that can do the same thing.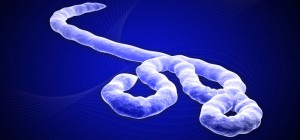 The researchers found clomiphene, used to treat female infertility, and toremifene, used to treat breast cancer, blocked the virus from infecting cells in mice.
Their findings have been published online by the journal "Science Translational Medicine." The researchers are collaborating with Zalicus, a biopharmaceutical company, and the Army Medical Research Institute of Infectious Diseases and plan to look for more drugs that can fight Ebola.
Eventually, this discovery could lead to repurposing already-available, FDA-approved drugs to combat Ebola.