Researchers followed children in Dhaka, Bangladesh, from birth to one year, trying to solve a mystery: Why are oral polio vaccines only about half as effective in developing countries as they are in the U.S.?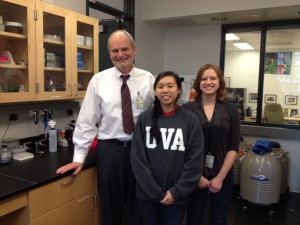 They observed some similar circumstances when the vaccine failed: Those children had had two or more episodes of diarrhea, were malnourished or were weaned early.
UVA infectious disease researcher William Petri Jr., MD, PhD, who collaborated with an international team on this project, said the children with two or more episodes of diarrhea were twice as likely to fail polio vaccination. "While our observations need to be validated and extended at other regions of the developing world, they are encouraging to me as they suggest that very simple interventions, such as promoting exclusive breastfeeding, can improve vaccination and hasten eradication of polio," he said.