Ever wonder what your doctor or health provider does outside the exam room? Our 7 Quick Questions series gives you a personal glimpse into the people of UVA.
Mary E. Thompson, RN, CPNP, PhD, is a pediatric nurse practitioner.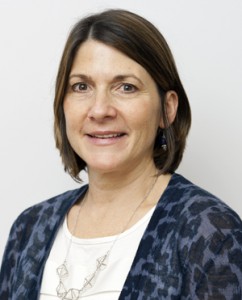 What did you want to be when you were little?
My father was a surgeon and my mother was a nurse. It was expected that I would go into medicine, like my older brother, because I did well in school. However, I knew early on that I was not attracted to the biomedical aspects of care. Beginning with my first baby-sitting jobs, I was interested in promoting healthy children and families.
I became a pediatric nurse practitioner early on in my career, which was a perfect role for me in that our training and focus of care is in optimizing and supporting children's health. In 2010, I completed my PhD in nursing through the Graduate School of Arts and Sciences at UVA. My dissertation was a qualitative study of parent feeding practices as a risk factor for childhood obesity. It is fun to see how I carried through with my original interest in promoting healthy children.
Where's your favorite place to travel?

My family and I love to camp in Maine – the Bar Harbor area. In the summer, the weather is perfect for camping. There are beautiful hikes, beaches, biking trails, and the town of Bar Harbor has great restaurants. As a college student, my father worked summers at the Asticou Inn and told us wonderful stories about the area. One of my favorites is hiking around Jordan Pond and stopping at the Jordan Pond House for tea and warm popovers.  Jordan Pond is now part of Acadia National Park, and you can still enjoy tea and popovers while overlooking the beautiful scenery.
What's one thing you always have in your fridge?
I always have skim milk in my fridge. I am a tea fanatic and cannot drink tea without milk. Skim milk is also a great way to quench your thirst and hunger.
What's the most unhealthy thing you eat?
Candy – I love candy. The American Heart Association recently issued recommendations for adults to limit added sugars to 100–150 calories per day. So, that is my New Year's resolution.
Why pediatric neurology?
I first worked in the Department of Pediatric Neurology in 2009 as a clinical care coordinator. It is a fascinating population to work with and a perfect area for my interest in optimizing health of children and families. In 2012, I joined the group as a pediatric nurse practitioner. We have a dynamic group of providers, and there is much work to be done, in both clinical practice and research, to improve the health and well-being of children with epilepsy, migraine headaches, post concussive syndrome and other pediatric neurological disorders.


What's the most exciting thing/research happening in your field right now?

I am working with Dr. Jennifer Langer, who is developing a clinic that focuses on the specialized health care needs of adolescents with epilepsy. This specialty clinic will help prepare adolescents to become independent in managing their care. We are also working with Debora Morley, RN, who is an integral part of the patient education. I am currently developing a study where we'll meet with adolescents through focus groups to hear their questions, needs and concerns, so that we can better tailor our care.
Who's your inspiration/hero?
My hero is my dad. He is a great role model in living a productive and happy life. He has always been my great supporter and yet one of my most valued critics! My dad is 88 years old now and struggles with health issues. I am still learning from him – that with challenges in life, your attitude is what counts. He has a wonderful way of maintaining balance and serenity through it all.