April is Donate Life Month, and the heartbreaking stories of people on long waiting lists for organs are abundant. And if you've been thinking about becoming a donor, we strongly urge you to sign up.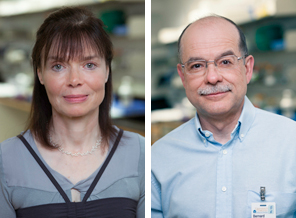 But what if, one day, scientists could grow organs instead of exclusively relying on donors?
UVA School of Medicine cell biology researchers are one step closer: They manipulated embryonic stem cells to develop into a zebrafish embryo. "We have generated an animal by just instructing embryonic cells the right way," says Chris Thisse, PhD, who led the research with her husband, Bernard Thisse. "If we know how to instruct embryonic cells, we can pretty much do what we want."
The research provides a framework for future studies looking at growing tissues and organs from cells.
Read more about the zebrafish and the science behind his development.
Listen to a WINA podcast where the Thisses discuss their research.