Are your stomachaches acid reflux or could they be symptoms of celiac disease or gluten sensitivity? This winter's issue of our family health magazine, Vim & Vigor, is all about food and nutrition. Sanjay Gupta shares five reasons why food is the best medicine.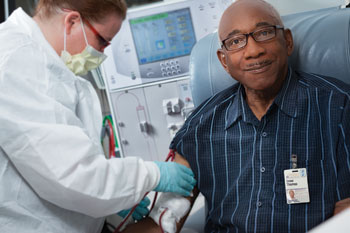 Also, we've got stories about:
A woman who went to law school after surgery eliminated her devastating epileptic seizures
A West Virginia resident whose fatigue led to a referral to the UVA Heart & Vascular Center, where he found treatment for chronic total occlusion and coronary artery disease
A UVA clinical trial that uses non-invasive focused ultrasound to destroy painful uterine fibroids
Who should be screened for lung cancer and what this procedure involves
Read the Winter Vim & Vigor.