The researchers who stuck their smartphones into the hospital's tube system, which sends samples to the medical lab, didn't have grants or a complex strategy for their project. They were just curious: Why, after years without issues, did a few blood samples get damaged in the system?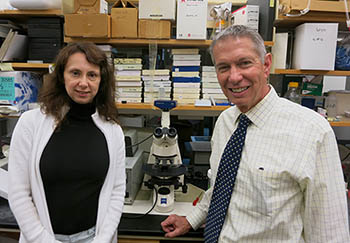 This out-of-the-box thinking and drive to solve problems quickly inspired UVA's research news this month.
A Surprisingly Powerful Gene
The Bite-Size Synopsis: Researchers used to think a particular gene lay dormant after humans got past the embryo stage. But they discovered it actually helps prevent heart attacks and strokes. It also plays a key role in the cells' ability to repair damage and heal wounds.
What This Could Mean for You: If the gene helps prevent heart attacks, stroke and cellular damage, then why do these things still happen? Researchers believe it's because the body's ability to reactivate the gene declines over time. If they can figure out how to reactivate it, they could potentially prevent or delay some of the effects of aging.
"Who knows, this may end up being the 'fountain of youth' gene, a way to revitalize old and worn-out cells," says Gary K. Owens, PhD. "Only time will tell."
Read more about the gene that prevents heart attacks and strokes.
Smartphone Excitement 
The Bite-Size Synopsis: If you get bloodwork done at the University Hospital, Primary Care Center or West Complex, chances are it will go to the lab through the hospital's pneumatic tube system. Researchers learned that a few of these tests had become damaged inside the system. They put two smartphones into the canisters, one to record a video and the other to illuminate the sample. In doing this, they discovered the problems were happening in the tube system's longest route.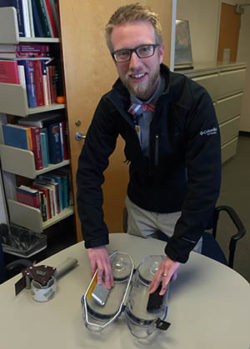 What This Could Mean for You: The researchers involved recommend this as an inexpensive and easy way for other hospitals to monitor their tube systems and blood samples.
Watch a video about the researchers' "Wahoo ingenuity" and their smartphone project.
A Brain Institute
The Bite-Size Synopsis: The newly-established UVA Brain Institute will try to better understand brain diseases and injuries and educate others. The institute includes faculty and students from several UVA entities, including the School of Medicine.
This all began last fall, when UVA's executive vice president and provost Thomas C. Katsouleas asked the UVA community for ideas for a multidisciplinary institute. Faculty members presented 24 concepts, and ultimately, a team of reviewers selected the Brain Institute.
What This Could Mean for You: The institute's research could lead to new information and treatments for many devastating conditions, including Alzheimer's disease and concussions.
Get more information about the Brain Institute.