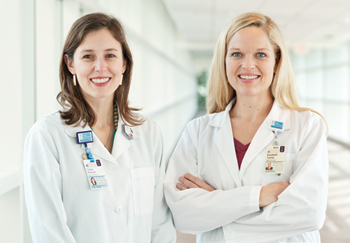 Dedicated to women, the Summer Vim & Vigor, our family health magazine, has you covered for warmer, healthier days ahead.
Here's a glimpse of what you'll find inside.
5 Ways Chronic Stress Is Making You Sick
Stress:
Damages your blood vessels
Raises your blood sugar levels
Makes you gain weight
Weakens your immune system
Fuels anxiety & depression and impairs your memory
Here's how to tackle stress.
Found a Lump in Your Breast?
It's important to have it checked out but also remember that most lumps turn out NOT to be cancer. It could be one of these benign conditions.
Are You a Sun Lover?
Before heading to the pool or beach, know what those invisible rays are really doing to your skin.
Read the Summer Vim & Vigor

Get these stories and more in the Summer 2018 issue of Vim & Vigor.
Truth About Weight-Loss Surgery
Unfounded fears keep many from overcoming obesity, a dangerous disease.
Hard to Swallow?
Swallowing doesn't come easy for many. Meet the experts who can help.
Don't miss an issue of Vim & Vigor. Subscribe to get the magazine mailed to your home four times a year.