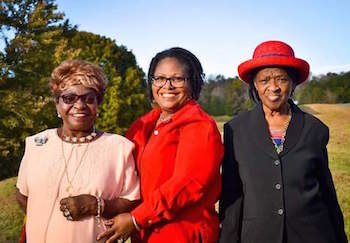 When her aunt moved from New Jersey to Orange, Va., Geneva Alexanderson stopped by to visit her almost daily. Margaret Johnson was 74 then. She was feisty and independent, and her house was immaculate.
That's why, when Alexanderson began noticing clothes piled in Johnson's tub and carpets that hadn't been vacuumed, she became concerned. "I just had a feeling something wasn't right," says Alexanderson. "Then she started talking about her son. He died years earlier and she thought he was still alive."
There were other signs. The neighbors told Alexanderson that her aunt would stand at the bus stop on Sundays even though there was no service that day. She visited the grocery store sometimes twice daily and bought the same items. And she accused Alexanderson of stealing odd things like the television cable. "The real red flag for me was when she couldn't remember me visiting — and I had been there just the day before," says Alexanderson.
Identifying Dementia: Is It Aging or Alzheimer's?
As Alexanderson learned, it can be a challenge to determine whether a loved one's forgetfulness is a sign of aging, or if it's due to something more serious like Alzheimer's disease (the most common cause of dementia).
Some lapse in memory over time is to be expected. However, according to neurologist Carol Manning, PhD, forgetfulness becomes problematic when you find loved ones:
Struggling to remember recent events or conversations
Constantly asking the same questions
Repeating themselves
Forgetting how to perform tasks they've been doing consistently, such as mailing a letter or making a pot of coffee
Other signs of a cognitive impairment like Alzheimer's include:
Lapses in speaking: consistently stopping mid-sentence to search for a word or losing their train of thought
Getting lost: being unable to follow a path, even if it is one they've been using for years
Difficulty with daily tasks: Managing personal finances, doing the housekeeping, going shopping or driving may become too much of a challenge when all of these symptoms combine.
Living Day-to-Day with Dementia
Johnson got an evaluation at the UVA Memory and Aging Care Clinic, where providers diagnosed her with dementia in 2013. Soon after, she moved in with Alexanderson, who became a full-time dementia caregiver. "I was working and caregiving full time," says Alexanderson. "I eventually switched to working nights so that I could take care of my aunt during the day."
Local Dementia/Alzheimer's Help

Unsure where to start after a diagnosis? These Charlottesville-area nonprofits can help:
As Johnson's condition progressed, Alexanderson adopted various strategies to ensure she was keeping her aunt safe and well cared for. "You have to learn different tricks," she says. "I can't leave Margaret alone because she thinks she's very independent and she wanders. So I put locks and cowbells on the doors and I started taking her shoes — she wouldn't go out of the house without her shoes."
Alexanderson took the time to educate herself about dementia. She was prepared to help her aunt through the various stages of disease. What she was not prepared for, however, was to see another woman she loved embark on the same uncertain path. Her mom, Mable Anderson, began showing signs of dementia two years ago.
"I remember she insisted on buying a big box of pots and pans at a yard sale – she loves yard sales," says Alexanderson. "The very next day, she asked me where the box came from. I wanted to burst into tears. I had seen so much with my aunt; I wanted to cry, but I couldn't."
Ultimately, her mom was diagnosed with Lewy body dementia (LBD), a common type of dementia caused by abnormal protein deposits in the brain. It mimics Alzheimer's in some ways, with cognitive and physical symptoms that progress over time, yet those with LBD often have difficulty walking and trouble with balance early on. They may also have variable memory lapses, so they may remember family members one day but not the next.
Support for the Dementia Caregiver and Patient
Alexanderson couldn't allow herself to break down, but she could reach out for help. With two family members now diagnosed with dementia and with her aunt's condition progressing, she turned to the team at the Memory and Aging Care Clinic for support.
"At the Memory Care Clinic, they were concerned about me, too, as a caregiver. They understood me and assured me I didn't have to go through this alone," says Alexanderson. "It was a very healing moment for me. Every question I had, they listened. They treated my mom and aunt with dignity. That was important."
In addition to providing patients with top-notch care, including advanced diagnostics and the latest treatments for symptom management, the Memory and Aging Care Clinic supports family members and caregivers. The team connects caregivers with resources throughout the community, whether they want to learn more about the disease, meet other caregivers through a support group or just need a day off.
Handling Caregiver Stress
For Alexanderson, taking time for herself was not a priority initially. But after five years, she realized she was putting her own life on hold.
Is your loved one showing signs of dementia?

Contact the UVA Memory and Aging Care Clinic for a consultation.
"I lost myself in caregiving. My life didn't seem to matter as much," she says. "But I realized I was missing out on what my mom wanted for me. She wanted me to live. So I started taking care of myself. I even hired an event planner, who plans something for me to do each month. I took a train to the harbor. I went on a boat ride. And it boosted my psyche. I felt a weight lift off of me that I didn't realize I had.
"I feel it is a privilege to care for my mom and my aunt and I cherish every moment I have with them because I know how this will end. But I would tell other caregivers that you need to take time for yourself and they need to see you living."