A can-do and creative spirit. This is perhaps the best way to describe Amy Mathers, MD, and countless women who've helped shape healthcare for more than a century. As we celebrate Women in Medicine this month, we shine a spotlight on a few women at UVA Health making an amazing mark every day.
Becky Fulford Finds Medical Supplies in Challenging Times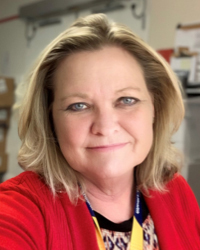 During historic supply chain disruptions, Becky Fulford has gone above and beyond. She ensures every department at all three UVA Health hospitals in Northern Virginia are always stocked with the proper supplies.
Fulford works in Materials Management at UVA Community Health. Each day, she works hard to find alternative options and substitutes for products. She makes sure UVA Health providers can continue to care for patients during difficult times.

Wendy Horton Leads Through a Pandemic & Beyond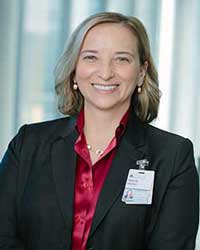 It's not surprising Virginia Business named Wendy Horton, PharmD, MBA, a recipient of one of its 2022 Women in Leadership Awards. This honor recognizes top women executives across the commonwealth. It's these women who set the standard for leadership.
As CEO of UVA Medical Center, Horton advocates for nearly 9,000 UVA Health employees. At a critical time for healthcare staffing, Horton's leadership led to several innovations in care models. UVA Health's Earn While You Learn program is just one example.
During the pandemic, Horton served as the spokeswoman for UVA Health's public education campaign on COVID-19 safety and supporting healthcare workers across Virginia.
Anna Linehan Writes Book to Help Kids Understand COVID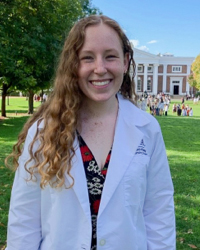 UVA nursing student and ROTC cadet Anna Linehan wrote an original book, "Covie: The Littlest Virus." Her book teaches children about COVID-19. She even read her book to kids at Trevilians Elementary School in Louisa.
The reading was part of her community health clinical rotation.
Vickie Southall, Linehan's professor in the School of Nursing, arranged to print and bind her book. This way, school nurses in our area have it on hand.

Maria Luisa Sequeira Lopez Honored for Pioneering Research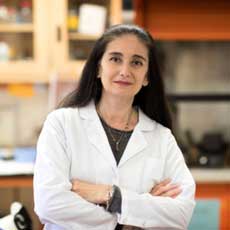 A researcher with UVA School of Medicine, Maria Luisa Sequeira Lopez, MD, received the 2022 Harriet Dustan Award from the American Heart Association. This award recognizes women investigators who've made outstanding contributions in the field of high blood pressure.
The award honors the memory of Harriet Dustan, MD. She was a clinician, investigator, and first editor-in-chief of the journal Hypertension. From 1977 to 1987, Dustan directed the UVA Cardiovascular Research and Training Center.
Sallie Ann Keller Leads Federal Initiative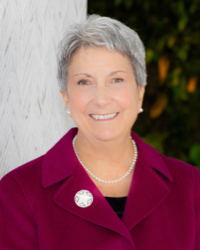 Sallie Ann Keller, PhD, is a leading voice in creating the science of all data. Her underlying mission? Advance this research to benefit society. One way she's doing this is by serving as chief scientist in a special assignment with the U.S. Census Bureau.
During the project, Keller will also serve as the Associate Director for Research and Methodology.
Keller directs the Social and Decision Analytics Division within the UVA Biocomplexity Institute. She is a statistician and a former president of the American Statistical Association.
Amy Mathers Becomes a Pandemic Hero
Dive Deeper
Learn more about the women who've shaped medicine.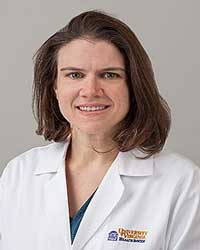 An infectious disease specialist, Amy Mathers, MD, became a hero during the pandemic.
When federal health agencies couldn't provide enough COVID-19 tests, Mathers helped create in-house tests. Her work helped meet the demand at UVA Health and hospitals across the state.
When massive testing led to a nasal swab shortage, Mathers helped design, manufacture, and get FDA clearance so swabs could be distributed across the state.
And when students returned to UVA Grounds, Mathers helped develop a way to test wastewater from buildings for signs of COVID-19. This helped prevent larger outbreaks.
No matter what the world brings, women in medicine will always find way to meet and overcome challenges.