Dave Kohstall, 74, knew he had the lungs of a smoker. He started smoking in elementary school. And smoked for decades. When his doctor said they should take a look inside his lungs, he resisted.
"I didn't want to have a picture of the inside. I knew what I'd done. I just really didn't want to see it. I was scared," he shares.
Perfect Candidate for CT Lung Cancer Screening
But Dave met the guidelines for someone who should definitely get screened.
Around 80% of lung cancers occur in people who smoke. Often, they don't know they have cancer until the disease is more advanced. The lungs of a smoker deteriorate over time. So it may take years for symptoms of lung cancer to surface. By then, the cancer is more challenging to treat.
A screening with a CT scan can catch lung cancer early. And research shows that low-dose CT lung cancer screening is one effective way to do that. It reduces lung cancer mortality by 20%.
Stigma & Fear Keeps People Away from Screening
"Unfortunately, only around 5.7% of people eligible for lung cancer screening get screened," says Aimee Strong, a nurse practitioner and the program coordinator for the Lung Cancer Screening Program at UVA Health. The reason why many people opt out? The stigma around smoking and the fear of a cancer diagnosis.
"A lot of patients feel guilty about smoking. Or they're afraid what screening will show them. These are some of the greatest barriers to screening people who really need it most," says Strong.
For all these reasons, Dave resisted getting screened for lung cancer. Below, Dave shares in his own words:
Why he finally decided to get tested
How recovering from lung cancer surgery was easier than his joint replacement
And how this experience changed his life for the better
Facing the Lung Damage From Smoking
I've been smoking probably from the time I was in the fourth or fifth grade. I used to steal my dad's cigarettes. I was smoking a pack a day in grade school. And smoked all the way through high school. I played sports through college. But after I got injured and couldn't play football anymore, I started medicating with drugs, and smoked a lot of pot, hash and cigars. I was a chimney, seriously. I'd smoke 2 to 3 packs of cigarettes a day.
I had quit several times on and off but had a nicotine addiction. I'm an alcoholic and a drug addict; I've been clean and sober for 46 years. But nicotine was the most difficult addiction I ever had.
At my initial meeting with Dr. [Lien] Dame at the [University Physicians] Orange clinic, I told her about the smoking. She said she needed to get a picture of my lungs, and I said, 'No, I'm not going to do that.'
But finally, I said, 'OK, I'll do it.'
Scan Reveals a Cancerous Growth & Cure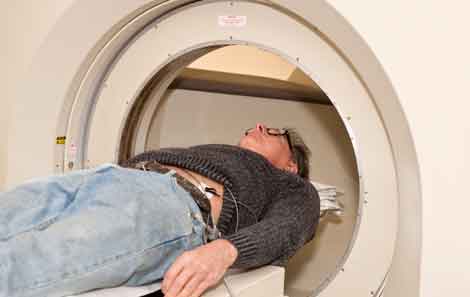 I went in and had the lung screening, and that first CT scan showed something. So I had to come back and do a PET scan. In the next day or 2, they told me it was a cancerous growth and I needed to be operated on right away.
They made me an appointment to see a lung surgeon at UVA Health named Philip Carrott. He's from Kansas and I'm not a big Kansas fan. But he was alright after I got to meet him. He told me he was probably going to have to remove the lower lobe of my right lung. And they did.
They went in and removed that, and about 2 or 3 days later, I got out of the hospital. It was all pretty quick. The surgery was minimally invasive, so the recovery time was much less than my knee or shoulder replacement. After that, I had to go see an oncologist and he said, 'Well, there's nothing there. It looks like Dr. Carrott got it all.' So I didn't have to do any chemotherapy. It's amazing. Medicine today just blows my mind.
Gratitude Leads to Giving Back
I have no shortness of breath or anything like that. I walk every day, probably two miles with my dogs. I swim. I've tried to stay fit through the years thinking that that would ward off the cancer. Now I have to stay fit.
I feel very fortunate to have survived this cancer thing. I felt such a feeling of gratitude toward everybody — the nurses, the surgeon, the techs — everybody kept me focused and reduced my anxiety and reduced my fear so that I kept moving forward.
After my follow-up with the surgeon, something came to me. There's a little statue on the campus of Antioch College with an inscription that says: 'Be afraid to die until you've won some victory for humanity.'
So when I left the surgeon's office, I thought, 'Can I help win with this situation that I just went through?' And I immediately walked over to the Volunteer Services office in the main hospital. And I said, 'I want to look into volunteering.' Now I'm doing it; I come in three days a week.
Don't Wait for Signs of Lung Cancer
Get screened with a CT scan.
'Do Yourself a Favor & Get Screened for Lung Cancer'
It helps to do something for other people. And if we can help them win the cancer battle by pushing them to get screened, I'd do anything to get people to do that. It saved my life.
So if you've ever made unhealthy choices, I would say do yourself a favor. And get checked out and catch cancer while it's in an early stage. Medicine today is very capable of treating that disease in your lungs. Don't fear it. Go find out about it. It could save your life.