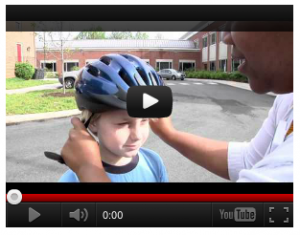 May go by too fast?
Here's a quick snapshot of stories you might have missed from UVA Health this past month:

Smart phone doubles as an artificial pancreas
It might sound like something from a sci-fi movie, but it's real life: The first U.S. outpatient test of this technology happened at UVA. And the patient is pretty happy.
America's Top Doctors: 53 of them work at UVA
You might be surprised to find that your orthopedic surgeon or dermatologist is nationally ranked!
Kids hitting the streets?
Watch the video: We showed you how to find and fit the best bike helmet for your kids.
Everything you ever wanted to know about vitamins
We began our vitamin series, covering:
Don't miss out!
Sign up to get blog stories by email.
You can also subscribe to our press releases.
What was your favorite story from UVA Health in May? Tell us!