July is hot…
And so are the stories on our blog. Stay cool by reading up on the posts you may have missed: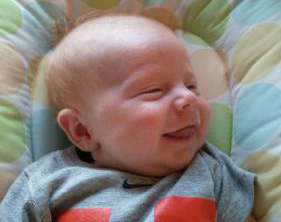 Baby Jack vs. Whooping Cough
Whooping cough is on the rise, and it's especially harmful, even deadly, to babies. Meet the sweet baby who caught pertussis at just 4 weeks old and find out how you can help other infants like him.
Fresh From the Farm…in the Hospital
Find out about our partnership with the Local Food Hub.
Helping Caregivers Help Themselves
Mindfulness improves the care provided by doctors, nurses, social workers and therapists by helping them deal with stress and pay better attention to the people they serve.
On the Run
Why one of our doctors runs the Women's Four-Miler with her daughters.
It's a Small World After All
Tales of UVA healthcare professionals taking care and expertise to the people who most need it.
Also:
Don't miss out!
Sign up to get blog stories by email.
You can also subscribe to our press releases.
What was your favorite story from UVA Health in July? Tell us!