Do you know a teenage girl who needs help dealing with her weight? We let you know about a local group that gets girls doing Zumba to get healthy.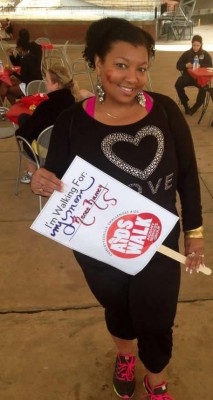 For World AIDS Day, we provided some facts about who is most affected by HIV/AIDS, how you get HIV and what prevention methods don't work in a story all about HIV/AIDS.
We also shared the touching story of a staff member here at the UVA Infectious Disease Clinic who has recently become an AIDS activist in honor of her mother, who died from AIDS.
Our profile of the new Fibroid Treatment Center covered the uterine fibroid treatment options that aim to give women more choices and reduce the number of unnecessary hysterectomies performed.
And finally, we had a contest! We gave away a shopping spree gift card as well as a number of healthy gift ideas for the holiday season.