The most popular blog post of the New Year? A UVA med student, while training on a supposedly healthy volunteer, discovered a real, life-threatening aneurysm — a finding that saved the man's life.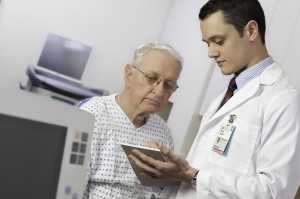 New Year's Resolution Time
Did you make a resolution to get fit, lose weight, eat better? If so, take a look at these helpful stories:
Are You Ready for a Concussion?
Find out why concussions require rest, what turns a simple concussion into a traumatic brain injury and how UVA neurologists are working to help athletes in the NFL and in local high schools in this fascinating interview about brain injuries.
We also covered:
What was your favorite topic this month?