Ever wonder what your doctor or health provider does outside the exam room? Our 7 Quick Questions series gives you a personal glimpse into the people of UVA.
Nicole Deal, MD, is an orthopedic surgeon at UVA. She specializes in hand and upper extremity surgery at the Hand Center.
1. Why did you become a doctor?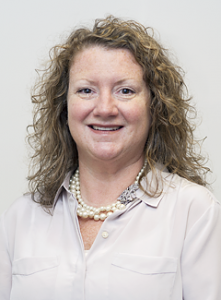 I love helping people!
2. Why did you choose your specialty?
I chose orthopedics because I enjoy being able to get people back to doing the things they love.
3. What's your favorite thing about Charlottesville?
My favorite things about Charlottesville are the weather, all of the outdoor activities and the downtown mall.
4. Where did you grow up?
I grew up in Southwest Virginia.
5. What's the most exciting thing/research happening in your field right now?
Right now, in our lab we are studying ways to improve recovery from nerve injuries.
6. Who is your inspiration/hero?
My inspiration or hero is my grandfather. He was an extremely talented surgeon and wonderful man.
7. What's your favorite thing about working at UVA?
My favorite thing about working at UVA is the people I work with!
Learn more about Dr. Deal.