This month, researchers announced a key relationship between catching breast cancer early in Appalachian states and a lack of access to primary care and hormone therapy. Researchers also looked at treatment for the deadliest form of brain cancer, controlling cholesterol levels naturally and a new clinical trial to ease symptoms of an enlarged prostate.
New Findings About Late-Stage Breast Cancer in Appalachia
The One-Gulp Synopsis:
Primary care physicians in Appalachia are the key in the early detection of breast cancer, researchers believe.
The Bigger Bite:
Researchers at the UVA Cancer Center used new demographic techniques to see why so many women in four Appalachian states are diagnosed with late-stage breast cancer.
Rajesh Balkrishnan, PhD, of the UVA Department of Public Health Sciences, says, "We found almost a fifth of the women – 21 percent of the women diagnosed with breast cancer – had a late-stage diagnosis of breast cancer. The predictors of this late-stage diagnosis included things like insurance, but the biggest predictor was the measure of geospatial access that we had created."
Access to care is the determining factor in early detection – and the earlier women receive adjuvant hormone therapy, the more effective treatment will be.
Learn more about the obstacles to care for women in Appalachia.
Cholesterol and Heart Disease Controlled by Dying Cells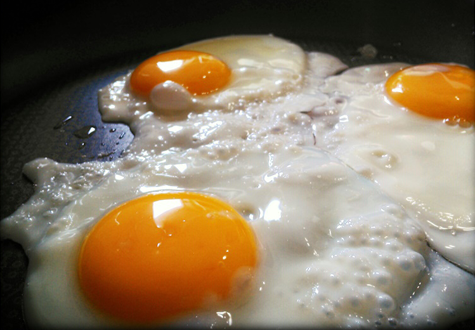 The One-Gulp Synopsis:
Communication between dying and healthy cells can help regulate the body's "good" and "bad" cholesterol levels.
The Bigger Bite:
UVA's School of Medicine discovered that dying cells tell healthy cells how to handle the cholesterol they pass on.
Aaron Fond in the Ravichandran laboratory explains that this discovery and the simulation of this molecular messaging can lead to targeted therapies. Therapies that stimulate cholesterol transport and removal as the body does naturally can result in fewer side effects than existing methods.
Not only are these therapies more tolerable for patients, but regulating their cholesterol levels can also lower their risk of heart disease.
Read more about this potential way to control cholesterol levels.
UVA Treats Deadliest Brain Cancer
The One-Gulp Synopsis:
UVA has access to a new device to combat glioblastoma, the deadliest form of brain cancer.
The Bigger Bite:
The FDA approved a new device, called Optune, for patients with glioblastoma. Tests show the device can extend a patient's survival by about three months compared to standard radiation and chemotherapy alone.
Four electrode pads attach to the scalp and emit low-level "tumor-treatment fields." Patients who use the device, which is worn day and night, have an overall survival rate of 19.4 months after starting treatment.
David Schiff, MD, co-director of the UVA Neuro-Oncology Center, says, "Novel approaches are needed against these very aggressive tumors, and the data from laboratory testing suggested very low intensity electrical fields could halt malignant cells from dividing with a favorable safety profile."
Read more about this new treatment for glioblastoma.
Want More Research News?

For new discoveries and clinics, check out the Health System's online newsroom.
Clinical Trial to Ease Enlarged Prostate Symptoms
The One-Gulp Synopsis:
A clinical trial opened up to test a non-surgical treatment for urinary tract symptoms caused by an enlarged prostate.
The Bigger Bite:
An enlarged prostate affects about 210 million men worldwide. Half of these men experience symptoms related to the lower urinary tract, including painful and frequent urination. UVA is looking at the effectiveness of the prostatic artery embolization (PAE) procedure, an alternative to invasive surgical treatments, to treat these symptoms.
"We're excited to study this nonsurgical option for prostate symptoms, hopefully sparing men the risks of incontinence and sexual dysfunction, in the setting of this U.S. Food and Drug Administration-monitored clinical study," says Ziv J. Haskal, MD, FSIR, the trial's Principal Investigator and Professor of Radiology at the UVA School of Medicine.
Learn more about this new clinical trial.
Red Blood Cell Discovery Can Help Patients With Anemia
The One-Gulp Synopsis:
Researchers found a new way to trigger the production of red blood cells, helping those with anemia.
The Bigger Bite:
Want more to chew on? Watch a research video.
Learn more about this red blood cell discovery.