Hepatic epithelioid hemangioendothelioma is a rare liver cancer that affects just one in one million people. But the odds weren't in Leslie Waller's favor. At 33, she was healthy and enjoying her job as a high school administrator. Then she began having horrible abdominal pains.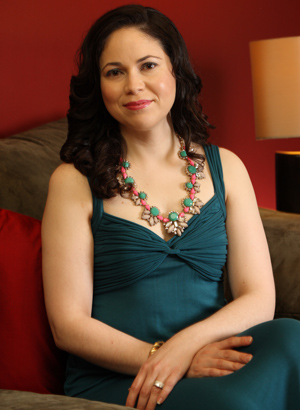 It took months and several medical appointments to get the liver cancer diagnosis. When she did, the prognosis left her two options: She needed either a liver resection to remove the cancerous lesions or a liver transplant.
Treating Liver Cancer
"After the initial shock of my diagnosis, I went into a mode of perseverance," Leslie says. "I spent countless hours educating myself on my diagnosis, and I sought out the best treatment options available."
Her research and doctors' visits helped her realize a liver transplant was the best option. With a resection, the tumors might come back.
Living Donor or Deceased Donor?
Her doctor referred her to UVA surgeon Shawn Pelletier, MD, to discuss the possibility of transplant.
"From the moment that I met Dr. Pelletier, nurses, transplant coordinators and the rest of the team, I instantly felt a connection to them. They were so personable and left me feeling a sense of hope," Leslie says.
She decided to pursue a liver transplant. The next question: Who would donate? She got on the deceased donor registry, but her husband, Quincy, was also willing. That surgery, known as a living donor transplant, would involve removing Leslie's liver, cutting out a portion of her husband's liver and putting it in her body.
Just before they scheduled their joint surgeries, she got a call: A deceased donor had become available. Leslie opted to accept this so her husband would not have to undergo surgery.
Researching organ donation?

Get survival rates and more information about UVA's organ transplants.
Life After Her Liver Transplant
"I accepted the offer on September 26, 2013 and received the gift of life on September 27, 2013," Leslie recalls.
She doesn't know who her donor was, but she keeps the donor's family and their loss in her thoughts. She's also grateful to her husband, who almost underwent the procedure with her.
"He was and continues to be my perfect match!" she says.
Leslie's doctors warned her it could take a year to fully recover from the transplant, but the rough days, when she was exhausted and couldn't think clearly, still caught her by surprise. "I have to admit that I was so excited about the new lease on life that I forgot to anticipate rejection or illness," she says. "I think the hiccups that occurred were God's way of telling me to slow down and heal."
More than two years later, she continues to be cancer-free and feels a lot better. "I don't know that I'll ever feel entirely like myself prior to transplant, but I do know that this life-changing experience has shaped me emotionally and mentally in a very positive way," she says. "I have such a rich outlook on life that having to adapt to my new normal seems so minor in the grand scheme of things."
These days, Leslie enjoys sharing her story and encouraging everyone to sign up to be an organ donor.
Watch Leslie's story, as featured on NBC29.