Record-breaking winter storm Jonas may have dominated the news last month, but in case you missed them, these medical research stories made headlines of their own.
HPV Vaccine: Prevent HPV-related Cancers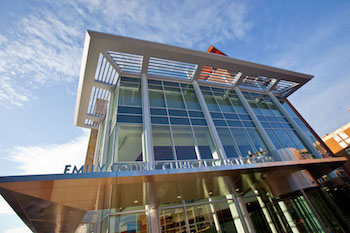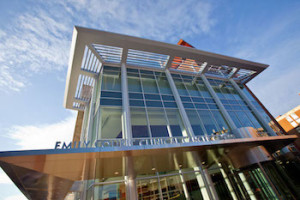 The Bite-Sized Synopsis: UVA Cancer Center joins 68 other National Cancer Institute-designated cancer centers in support of vaccination against human papillomavirus (HPV) to help prevent HPV-related cancers.
 What This Could Mean For You: If you're a parent or guardian of a child under the age of 13, talk to your health care provider to find out about the 3-dose HPV vaccine series for your children. The HPV vaccination is the best defense in stopping infection in young people.
Read about how you can protect the children in your life from this cancer-causing virus.
ADHD: Reducing Highway Collisions
The Bite-Sized Synopsis: Daniel Cox, PhD, a leading expert in driving safety for people with attention deficit hyperactivity disorder, will use UVA's high-tech driving simulator to compare the driving ability of people on an extended-release ADHD medication with their ability while on another established medication of shorter duration.
What This Could Mean For You: The study is seeking participants between the ages of 18 and 35 who have ADHD. "The good news is that medications improve not only driving safety, they reduce collisions. So that's why this drug could be beneficial," Cox says.
Artificial Pancreas to Undergo Final Tests
The Bite-Sized Synopsis: A device developed by UVA School of Medicine researchers to automatically monitor and regulate blood-sugar levels in people with type 1 diabetes will undergo final testing in two clinical trials beginning in early 2016.
 What This Could Mean For You: Approximately 1.25 million Americans have type 1 diabetes, according to the U.S. Centers for Disease Control and Prevention. The goal of the artificial pancreas is to eliminate the need for people with type 1 diabetes to stick their fingers multiple times daily to check their blood-sugar levels and to inject insulin manually.
Find out more about the artificial pancreas, including the clinical trial.