Stubborn love handles? Excess tummy jiggle? Double chin? We all have our trouble areas. But thanks to new technology, we can now enhance our body image and self-esteem without an invasive procedure.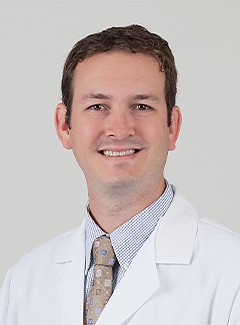 Jonathan Black, MD, is UVA's specialist in the FDA-approved CoolSculpting procedure. This non-surgical, fat-reduction treatment uses cool energy to eliminate stubborn fat that persists through diet and exercise.
How Does CoolSculpting Work?
On the CoolSculpting machine, you'll find an arm with multiple adaptors that match to specific body parts. The applicator has a suction component that draws the tissue into it. It then delivers cool energy on all sides to freeze your fat and help you improve contour.
"Each treatment of an area reduces that area's thickness of fat by about 20 percent," says Black.
One cycle takes about 50 minutes. However, by the end of the year, Black hopes to get new equipment that cuts down the treatment time to 30 minutes. You can treat as many areas as you want but expect a longer appointment time to accommodate each body part.
Most people want to reduce more than 20 percent of their body fat, so it's typical to undergo 2-3 treatments per area. You'll also have to wait one month between follow-up treatments.
What Are The Benefits?
This procedure is essentially a non-invasive form of liposuction. You see results gradually, not instantly, but with far fewer risks and limitations.
Benefits include:
No surgery
Lower cost
No physical limitations
Minimal side effects
Permanent results
No need to worry about the results wearing off, says Black. "Once the fat goes away, it goes away. The remaining fat cells can enlarge in size with weight gain, but the treatment is permanent if you don't gain weight."
You may have some temporary pain or soreness at the treatment site, but there are no physical restrictions following the procedure.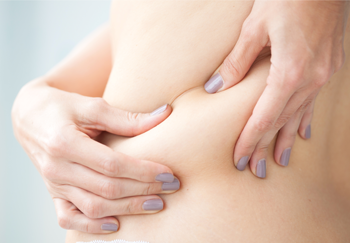 "Most people come in on their lunch hour or their afternoon off, and they go back to work within that day or the next day," says Black.
Who Is a Candidate?
Candidates include anyone with areas of excess fatty tissue. When you pinch an area of your body, do you wish it was thinner? If so, you may be a candidate.
Common areas of interest include:
Abdomen
Lower abdomen
Flanks (muffin tops)
Chin
Upper back rolls
Thighs
CoolSculpting may not be the best procedure for patients with a lot of excess skin, which can occur after having multiple children. You may want to consider a tummy tuck instead, but it's always a good idea to consult a board-certified plastic surgeon for recommendations.
Try CoolSculpting

Visit the Augusta Plastic Surgery clinic.
How Much Does CoolSculpting Cost?
Like most aesthetic procedures, CoolSculpting is not covered by insurance. Single cycles cost between $500-$1000 depending on the treatment area. However, price depends on your treatment plan and how many sessions you plan to undergo.
Due to its non-invasive nature, the procedure costs less than liposuction. Black has seen a substantial decrease in his liposuction patients due to an increased interest in CoolSculpting.
Before you pursue this procedure, Black recommends that you see a plastic surgeon because CoolSculpting is considered a form of body contouring, which lends itself to the plastic surgery specialty.
"There's scientific evidence that it works, meaning that they've taken tissue samples and evaluated them under the microscope and have shown that this procedure works," says Black.