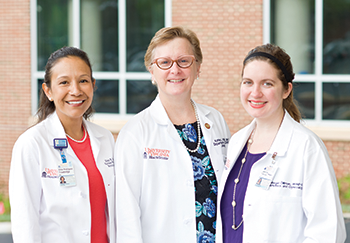 Nobody's talking about it, but it's true: At least half of all women over age 40 suffer from some form of incontinence. But there are effective treatments, including:
Botox injections for overactive bladder/urge incontinence, where you constantly feel like you have to go because the bladder muscles squeeze at the wrong time
Sling surgery for stress incontinence, where you leak urine during exercise or other actions
You can learn more about how UVA treats these pelvic floor disorders in the fall issue of Vim & Vigor, our family health magazine. Other stories include:
A Greener Magazine
Read Vim & Vigor

Read the Fall 2017 Vim & Vigor
Our next print issue of Vim & Vigor will feel a little different. After a reader expressed concerns about the magazine's plastic bag wrapping, we talked with our publisher about alternatives. We were able to figure out a visible way to include a postcard (which we often use to promote giveaways and contests) without using the plastic. So the plastic is history!
Comment on this blog post if you have other feedback. You can also subscribe to receive Vim & Vigor in the mail.