Read how actress Amy Schumer became the woman that she is today by caring for a father with multiple sclerosis in this summer's Vim & Vigor, our family health magazine.
Other stories in this issue:
Giving Care
Nurturing our families, whether it's a newborn or a 90-year-old, is a second full-time job for many women. Here's what you need to know to care for the most important people in your life.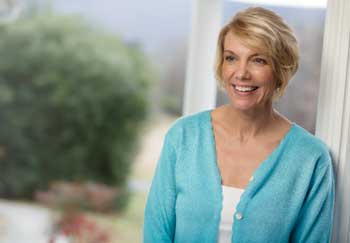 A Life-Saving Screening
When Cindy Burner turned 50, she scheduled her first routine colonoscopy. A mass was detected and she was referred to UVA, where she was diagnosed with stage 3 cancer. The routine screening ended up saving Cindy's life and prompted her to start a crusade to save others.
Timing is Everything
May is Stroke Month, so know what steps you should take in case of stroke. Whether it happened six minutes or six months ago, time is critical. It is crucial to get treatment as soon as possible after the first signs of a stroke.
Getting Closure
Read the story of Eric Koontz, a father of three who found a solution for his heart valve disease at UVA. After being diagnosed with mitral valve prolapse, he had a minimally invasive heart surgery. By avoiding open heart surgery, Eric was active again after two weeks and fully recovered in just eight weeks.