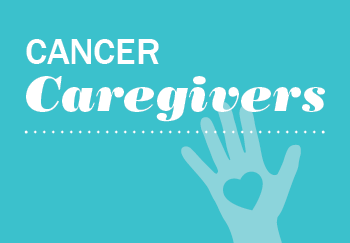 Caring for someone with cancer can be difficult and emotional. However, it's imperative that you carve out time for yourself, so you can sit with a good book to learn, relax and even laugh a bit. Hit your local library to pick up a few of these suggestions for the best books for cancer caregivers.
1. "Things I Wish I'd Known: Cancer Caregivers Speak Out"
One of the major benefits of attending a cancer caregiver support group is the fellowship with people who know exactly what you're going through. If you can't attend a support group, "Things I Wish I'd Known" is the next best thing. Cancer caregivers across the country share what they've learned on topics ranging from getting a clear diagnosis to managing emotions and health. You'll find your own journey reflected back to you in the words of people who have survived it and came through the other side.
2. "Option B: Facing Adversity, Building Resilience, and Finding Joy"
Sheryl Sandberg's book "Option B" isn't about cancer specifically; her husband died suddenly while on vacation. The lessons tucked inside this book, however, can be applied to your caregiver experience. You will get to know Sandberg and how she navigated her unexpected grief, closing the book with a new way of approaching your own life.
3. "And in Health: A Guide for Couples Facing Cancer Together"
If you're in a partnership with the cancer patient, you already know your caregiving experience is different than that of a good friend or other family member. "And in Health" was written by a health psychologist, and gives realistic and concrete ways couples can make it through cancer diagnosis, treatment and survivorship, together.
4. "Caregiving: A Shared Journey"
Speaking of couples and cancer, the author of "Caregiving: A Shared Journey" brings the reader into her own time caring for her husband who was diagnosed with — and ultimately died from — cancer. You can learn from her experience and her perspective, whether you're a spouse or a friend of someone who has cancer.
Learn About Our Cancer Support Groups

A good book can sometimes feel like a good friend. Learn more about the support groups UVA Cancer Center offers for patients and caregivers.
5. "When Breath Becomes Air"
"When Breath Becomes Air" is a national bestseller written by a neurosurgeon who was diagnosed with terminal lung cancer. It walks the reader through the experience of cancer from the eyes of the patient. With this book, you not only get a glimpse into what your loved one may be going through (and not saying out loud), but you can use this perspective to better communicate and advocate for the patient.
This list of books for cancer caregivers is a mix of practical and lovely, providing any caregiver the chance to find a book he or she relates to. You may feel empowered after reading one (or all!) of these books, and hopefully you take time for yourself to relax while you read. You certainly deserve it.