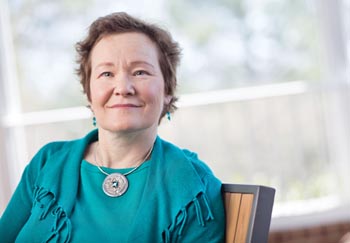 Karen Ramsey was 50 when she learned she had von Hippel-Lindau (VHL) disease, a rare genetic condition that leads to the development of both benign and cancerous tumors throughout the body. At that time, the average life expectancy for a woman with VHL was 48.
Helping Other VHL Patients
Karen spent her last years volunteering for the VHL Alliance, an organization that helps improve the quality of life for VHL patients, raise money for research and grow awareness. She passed away on April 30, but as she wished, we're sharing her story to continue spreading awareness of this cancer-causing disease. Read Karen's story.
Other Health Stories
In the fall issue of Vim & Vigor, our family health magazine, you can also read about:
Need An Escape?

Subscribe to the blog, and we'll enter you to win a $300 gift certificate to Keswick Spa near Charlottesville.
Never Too Young for a Stroke
At 24, Skylar became a stroke survivor — and she's determined to warn others that stroke can happen to anyone. Read her story.
Don't miss an issue of Vim & Vigor. Subscribe to get the magazine mailed to your home four times a year.