February is Heart Month. We're sharing facts and tips to bring awareness to the leading cause of death among U.S. adults, heart disease. The Centers for Disease Control states that in the United States, heart disease causes 1 in every 4 deaths. These fast facts can help you learn more about this preventable disease and what you can do.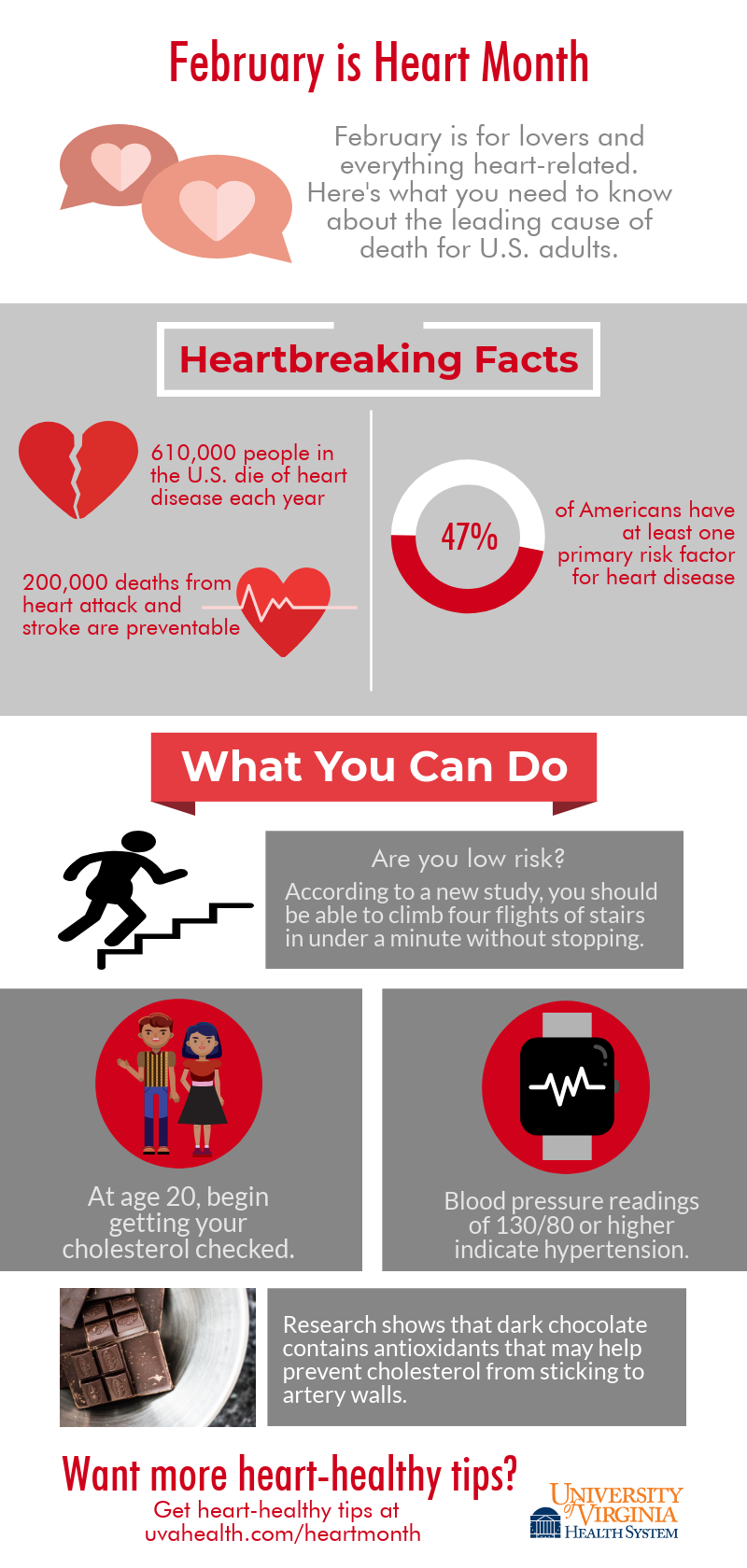 Infographic text: February is Heart Month
February is for lovers and everything heart-related. Here's what you need to know about the leading cause of death for U.S. adults.
Heartbreaking Facts

610,00 people in the U.S. die of heart disease each year
200,000 deaths from heart attack and stroke are preventable
47% of Americans have at least one primary risk factor for heart disease

What You Can Do

Are you low risk? According to a new study, you should be able to climb four flights of stairs in under a minute without stopping
At age 20, begin getting your cholesterol checked
Blood pressure readings of 130/80 or higher indicate hypertension
Research shows that dark chocolate contains antioxidants that may help prevent cholesterol from sticking to artery walls

Want more heart-healthy tips?