Summer is in full swing. Because it's been such a strange, strange year, I'm currently struggling with what can only be defined as my mid-summer slump.
Gone are the days I'm excited by sunshine and warm weather. Sticky heat has me staying indoors more and more. I haven't exactly entered an exercise rut, but rather a complete void. Kids are getting bored of being out of school. And my husband picks up burgers for dinner more than I care to admit.
With that in mind, I scoured our blog in hopes of some quick pick-me-up tips and simple changes I could make to shake things up.
Healthy Recipes That Aren't Boring
Supporting local restaurants is great, but getting take-out every night is bad for your health and your budget. Try these easy, tasty meals instead.
Sick of Salad? Try These Variations.
Salads can be more than those bags of spring mix that end up rotting in your produce drawer. These salad recipes are bursting with flavor.
BBQ Better
You can still enjoy a healthy barbecue without blowing your diet.
Can't think of anything but a burger? Get inspired by these creative options beyond the bun:
Avoid an Ice Cream Binge
When it's 100 degrees outside, all I want is something cold and sweet. But ice cream isn't exactly a dietitian-recommended dinner.
Try these ice cream hacks instead. Or make this healthier dairy-free strawberry ice cream.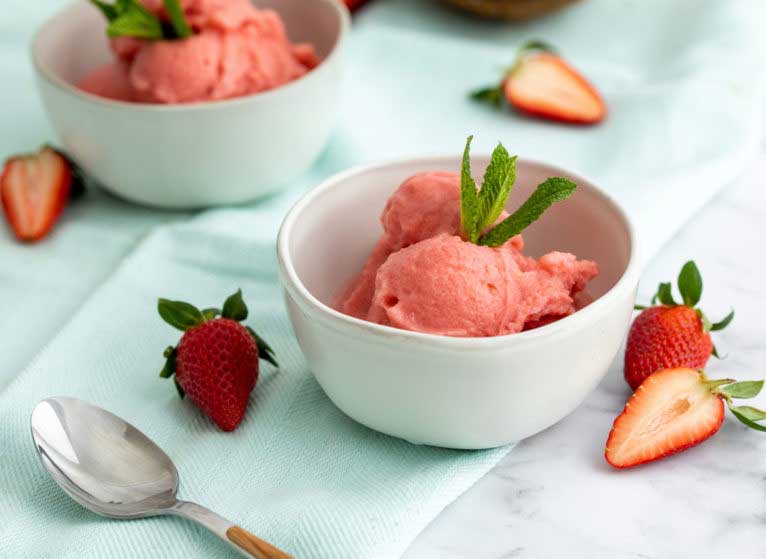 Can't Muster a Normal Workout Routine?
Even if your gym is open, maybe you don't feel comfortable going, or you don't have childcare. Try something new and not so gym-like.
When you really don't want to move much, try these eight daily stretches.
When you can't go to the gym, do these outdoor and living room workouts.
When you're sick of your living room, remember you don't need to run a lot to get immune system benefits.
When you're not motivated, these fitness ideas will get you moving.
Finally, don't forget about your bone health. In women, adopting a healthy lifestyle early in life helps prevent bone loss right after menopause. These exercises help build strong bones.
Healthy Habits for Kids: Keep Them Moving and Eating Right
Stuck at home, kids may be staying up late and turning to video games and social media for entertainment all day. UVA pediatricians recommend prioritizing exercise and going outside.
This might be a great opportunity to teach your kids how to prepare and cook healthy meals.
Don't Put Off Care
We have in-person and virtual appointment options to meet your needs.
And if they complain that going outside is boring, try these fun ways to keep kids active.
Make Working from Home Work Better
When I'm at home, I stare at a screen even more, and the kitchen is a lot closer. I need to be better about taking a walking or stretching break at least once an hour. Try these other tips for a healthy work environment.
Have a fun recipe, workout, or quarantine survival tip to share? Leave a comment below and tell us.