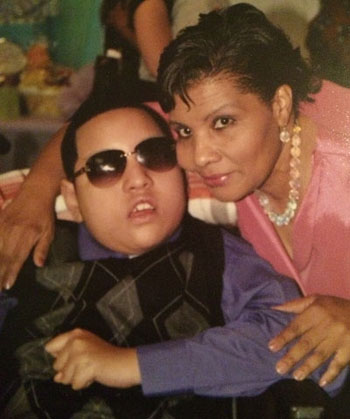 It's impossible to fit this year's top 10 blog posts into any one category, but one thing is clear: Our readers love our doctors, nurses, students and others who make up UVA.
Thanks for reading, and Happy New Year!
10. Neonatologist Robert Sinkin wanted to be a math professor: 7 Quick Questions: Meet Dr. Robert Sinkin
9. Lung transplant program director Max Weder explains why he's a lucky guy: 7 Quick Questions: Meet Lung Transplant Doctor Max Weder
8. Is your new year's resolution to lose weight? These quick videos will help you get fit: No Time for Exercise? Watch Our 6-Second Vine Tutorials
7. A medical student and his "pretend" patient will never forget one special day: Life Saver: Med Student Catches Abdominal Aortic Aneurysm During Training
6. We all enjoyed watching our friends and co-workers freeze for a good cause: 'A Terrible Disease': Why We're Taking the ALS Ice Bucket Challenge
5. This story about a mom and her 14-year-old son touched us all: Caring for a Teen with Cerebral Palsy: A Parent's Story
4. Another mom is finally able to have fun with her kids after being too sick to care for them: From Cystic Fibrosis to Marathon Ambitions: How a Lung Transplant Changed a Mom's Life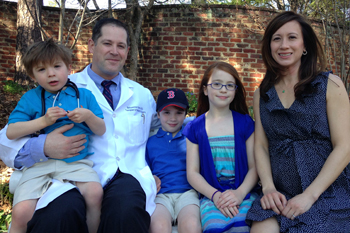 3. Surgical oncologist Shayna Showalter loves her job and developing long-term relationships with patients: 7 Quick Questions: Dr. Shayna Showalter
2. Did you know liver transplants must go from donor to recipient in just 12 hours? Organ Transplants: The People and Process Behind the Scenes
1. Barbara Wilson, MD, often helps patients with red, scaly faces and acne-like pustules. She contributed our number one post of the year: "Why Is My Face So Red?" Two Common Skin Problems.
What Was Your Favorite Story of 2014? 
And what would you like to see us feature in 2015? If you have an idea for a cool story or video, tell us in the comments below.