When choosing a place to get your organ transplant, you'll want to weigh factors like survival data, surgeon experience, research innovation and hospital reputation for delivering high-quality care.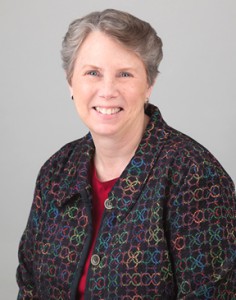 Along with above-average outcomes, excellent surgeons, a robust research program and extensive experience, the UVA Transplant Center has another key ingredient you should consider: their transplant coordinators.
"From the moment you come into the clinic, referred by your doctor to see if transplant is even an option for you, you are assigned a coordinator," says Doriane Perkins, RN, MSN.
Perkins and her colleague, Ben Beitzel, manage the over 40 transplant coordinators at UVA, and she's explaining the crucial role they play for every transplant patient. "It's a very complex and multifaceted position."
Shepherding You Through the Journey
Perkins likens a transplant coordinator to an advocate or an ambassador, a person ensuring your needs are met throughout the transplant process. They educate you and your family about the evaluation process, getting on the organ wait list and your responsibilities before and after surgery. They will also help you through what can be a complex system of appointments, paperwork, financial matters and diagnostic tests.
Transplant coordinators help you:
Understand what transplant means for you and your family
Learn about your medical condition
Gather and complete paperwork
Deal with finances
Prepare for tests
Understand test results
Monitor your medications
Make sure your whole care team is kept up to date, serving as the contact person for your doctor or dialysis center
Not to mention, there's a lot of information to digest.
"We educate our patients constantly. They may talk to the doctor, get overwhelmed, go home and have a lot of questions. We help you put the whole picture together."
And the transplant coordinator team takes questions any time."We have 24/7 call system," Perkins says. "An 800 number, available every day of the week. For any questions along the way, we are here."
Phases of Care: The Transplant Journey
Transplant coordinators serve as the primary contact person for their patients – before, during and after transplant, on an ongoing basis.
Before Transplant: Determining Eligibility
Once you're referred to a transplant center by a primary care doctor, an evaluation process takes place. A thorough one. "We have more people who need organs than organs available," Perkins explains. "So we as a team have to be good stewards of a scarce resource; we only want to put an organ in someone who will be successful and end up with a better quality of life."
So the exam process is lengthy and comprehensive. Transplant coordinators, doctors, surgeons and nutritionists assess various medical and personal factors.
"Everybody on the team has a say; the whole team has to agree that transplant is a good treatment option for each patient," Perkins says, "Because transplant affects every aspect of a person's life. It's not just a matter of if you're going to get through the surgery safely — it's life-changing."
During and After Transplant
If and when an organ becomes available, your pre-transplant coordinator hands you off to the hospital transplant team. After transplant, you are assigned another coordinator who will work with you from that point on.
In this role, the coordinator "follows your labs closely in order to help you maintain your transplant organ function. We will see you in clinic on a regular basis. We will help you with adjusting your medications and do anything we can to help you adjust to all the changes in your life after transplant."
Even after the surgery recovery process, the transplant coordinator remains a patient's lifeline.
Perkins explains, "If you wake up on a Sunday morning and have a fever, saying, 'I don't feel good,' you can call their coordinator, and we will do an assessment right then and there," determining the next best steps.
"We help people through the whole experience, through the highs and lows." In the end, Perkins concludes, "We want, not just a great experience for our patients, but a successful outcome. "
Who are the Transplant Coordinators?
All transplant coordinators are experienced nurses.
Perkins looks for coordinators with "an ability to make a lot of independent decisions, work with a multidisciplinary team and form long-term relationships with patients."
The relationships transplant coordinators develop with their patients are uniquely close and often long term. "We connect with a patient, through thick and thin, help them through the birth of their children, the marriage of their kids, a really strong bond, you see them over years. It's a special relationship."
The coordinators form long-term connections with coworkers, too. "The transplant team works closely together and know that for better or worse, we have each other. This makes a strong team. People tend to come work with transplant patients and then stay. We love our jobs, and we believe in transplant. We are committed, and that comes through to our patients."
More on the Transplant Experience
Are you a candidate for liver, kidney, lung, heart or pancreas transplant?
Learn more about how we help you through and what the stages are of the transplant journey.