School's out for the summer! Are you ready for more time with the kids? Learn some fun summer activities to do with your family in a parent's summer survival guide.
The Battle Building celebrated its one-year anniversary! It will continue to provide pediatric primary and specialty care for years to come. Take a virtual tour of our most colorful building.
Our Maternity Monday series is coming to a close. Check out our latest postpartum posts and look forward to our finale on Monday, July 6th.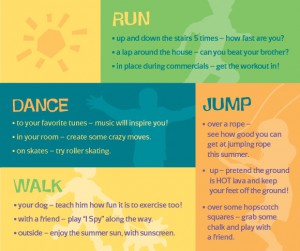 Like our Virginia weather, our weekly podcasts have been heating up:
Elbow and wrist injuries aren't just for athletes anymore. They are becoming more common for professionals using computers and tablets. Learn how to prevent repetitive, stress injuries.
UVA's new recovery program for colorectal surgery means patients can go home and return to their usual diet sooner.
Life after a heart attack can be tricky — UVA helps heart attack patients after they leave the hospital by assisting with diet and lifestyle changes.
Seasonal allergies and colds have similar symptoms but respond to different treatments. Find out how to tell the difference and which allergy treatments work best.
UVA In the News
Some of our stories made the news: