With Charlottesville's recent rainy, chilly weather, it sure doesn't feel like summer. But the summer issue of our family health magazine, Vim & Vigor, is out now. It's complete with summery recipes and tips for your favorite outdoor workouts, so you'll want to hold onto this issue.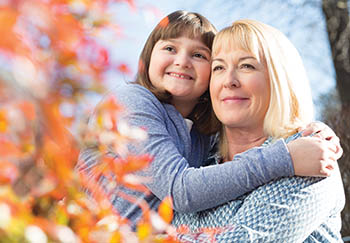 Beyond advice for keeping you and your family healthy, read about:
One Easy Change for Your Health
De-stress with this quick 5-minute stress-busting exercise. Got 10 minutes? Go through a medical yoga workout step-by-step.
A Mom's Excruciating Headaches
It turned out Pam Fenner and her toddler both inherited Ehlers-Danlos syndrome, a connective tissue disorder that causes loose and unstable joints, and Chiari malformation, which puts pressure on the brain stem and spinal cord. But when vascular neurosurgeon Kenneth Liu, MD, put a stent in a vein in Fenner's brain, her headaches and other symptoms disappeared. Nobody else had attempted that kind of surgery in patients with Ehlers-Danlos sydrome before, but Liu has since helped others.
Read Fenner's Ehlers-Danlos story.
Joint Replacement Surgery for Steve Carell
"The Office" star's hip pain got so bad he was walking with a limp, but he's got his swagger back after undergoing a hip replacement. Many people are now having knee and hip surgery in their 40s and 50s, but you may not need a total replacement. One UVA orthopedic surgeon specializes in a less-invasive procedure that restores the knee's joint surface.
Read Summer Vim & Vigor

There's more! Read the full issue of the summer 2016 Vim & Vigor.
Get the details on Steve Carell's surgery and joint replacement alternatives.
A Local Author's Cancer Journey
UVA professor Debra Parker and her husband were scrambling to finish writing a book when she was diagnosed with a lymphoma recurrence. She never considered giving up her book project, a companion guide to a Dan Brown novel. Instead, she and her husband brought their notes and writing materials to the Emily Couric Clinical Cancer Center, and her book and her treatment became intertwined.
Read Debra's personal lymphoma account.
A Baseball Coach's Heart Surgery
As Jay Williams coached his son's baseball team to a second-place state finish, he knew he was about to undergo major surgery. The problem was that after experiencing a dissecting aorta years earlier, he had an aortic aneurysm and a tear in his carotid artery in his neck. He ultimately underwent successful surgeries for both.
Find out more about Jay's surgery.