Favorite Post to Write
Mindful Eating: It Starts With One Small Bite
When research for a story involves eating free food, you have to admit, that's a fun post to write. Of course, this wasn't your typical luncheon buffet; I attended a class on mindful eating. The free food amounted to about 10 raisins, 2 almonds and a strawberry, eaten slowly over the course of 15 minutes in a silent room of 30 chewing strangers. Still, what may sound like torture turned out to be an incredibly interesting experience. I loved creating an infographic about the benefits of this mindfulness practice, and yes — I have become more engaged with eating ever since.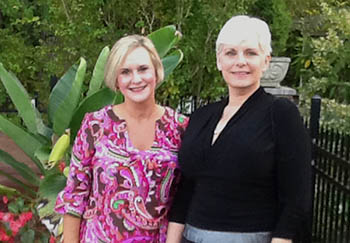 Favorite Post to Read
A New Normal: Surviving an Aneurysm
Megan Rowe's story about the woman with a brain aneurysm that exploded is dramatic — but not just because of the near-fatal stroke faced by a brave patient and expert doctors. The story's narrative about two estranged sisters reads like a good novel, with elements of tension and surprise that prove very satisfying. That is, this is not just a good patient story but a good read with themes of hope that warm the heart.