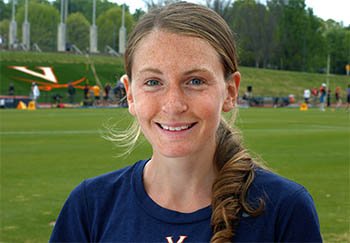 Favorite Post to Write
UVA Long-Distance Runner Receives Career-Changing Foot Surgery
Typically, I share video projects on this blog. In 2016, I've been able to meet some really interesting people who have beautiful stories of perseverance, determination, and strength through hard times. It's difficult to choose my favorite, but one that sticks out a bit is a more upbeat and positive story of a UVA athlete who had foot surgery in order to become a better runner.
We filmed Cleo Boyd before a track meet in the spring. She was spunky and full of energy. As a former athlete myself, her story resonated with me. She wanted to be the best runner she could be, but to do so, she had to take time away from doing the thing she loved. In the end, her surgery made her better, and her and her teammates won the ACC Championship in Cross Country.
Favorite Post to Read
Postpartum: What Nobody Tells You
I became a mom this year! It was incredibly exciting, but there was a ton of information that I learned after the fact that no one wanted to tell me about beforehand. Jen's post about the "secrets", if you will, of postpartum really hit home with me. Your body is going through tremendous change, all while taking care of a tiny human. Not only were those some of the best days of my life, they were also some of the most challenging. I appreciated Jen's take on this subject, since people so often keep quiet about it all.