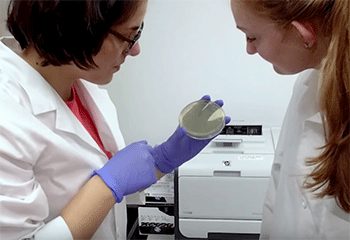 Depression affects millions of people in the United States. It is characterized by feelings of profound sadness and lack of interest in activities that once brought joy. According to Alban Gaultier, PhD, a researcher at the UVA School of Medicine, up to 7 percent of people in the US will be affected by a major depressive episode. But Gaultier has made a stunning discovery that might help change that.
This Probiotic Reversed Depression Symptoms in Mice
A probiotic found in an item that most of us keep in our refrigerator can reverse depression symptoms in mice, Gaultier and his team found. This probiotic affects mood and provides a direct link between the health of the gut and mental health. Because the depression symptoms were caused by exposure to mild chronic stress, the work also speaks to the effect of stress on our overall health.
Additionally:
Gaultier's team identified the biological process responsible for the effect on the mood. and, based on that, they think the findings should hold true in people.
The researchers found that stress caused the mice to lose the probiotic Lactobacillus bacteria in their microbiome, the collection of microorganisms that live within us. Simply feeding the mice Lactobacillus with their food reversed symptoms of both depression and anxiety.
Lactobacillus is found in yogurt with living cultures and fermented foods such as sauerkraut.
This could potentially mean that depression and other mental illnesses would not need to be treated by complex drugs.
Watch a Video

Learn more about this research.
It's so exciting to me that something as simple as the probiotics in yogurt could provide hope for the millions of folks around the world who suffer every day with depression. This type of research showcases how the researchers at UVA will look at things in different ways in order to help improve the human condition.
More School of Medicine News
Read more about the other research and news we published in March: