As a patient, you have the right to make decisions about your healthcare.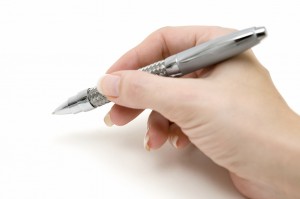 But what happens when you can't make those decisions for yourself?
What if you're in a coma or you have a terminal illness? Will your family know what to do? Do you even want your family to make those decisions for you? Maybe there's someone else — a close friend, perhaps — you trust more.
Make an Advance Directive Today
You can make decisions now about your healthcare in the future. You have the legal right to make an advance directive. An advance directive allows you to:
Name someone to make healthcare decisions for you
Tell others about your wishes for care you might need in the future
Help others make decisions the way you would if you could speak
This booklet provides you with more information about Advance Directives, as well as an advance directive form (PDF). The form is easy to fill out. You don't need a notary to sign it, but you do need two adult witnesses.
Need More Information About Advance Directives?