With the release of a study this week showing that the Mediterranean diet has a hugely positive effect on heart disease risk, reactions ranging from doubt to excitement have been fueling talk shows and Twitter accounts across the country.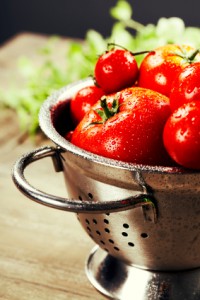 We wanted to know, too, on this last day of Heart Month: Did our specialists agree that a diet so heavy in olive oil, beans and nuts could truly prove to be beneficial for heart health?
The Spirit of a Mediterranean Diet
The quick answer: Yes. Our own Heart & Vascular Center registered dietician, Mary Lou Perry, offered her take on the study's results. "Results of the study published in The New England Journal of Medicine support what we've been saying as registered dieticians, and more specifically those of us in the Heart & Vascular Center: That eating in the spirit of a Mediterranean diet is good for health." This latest study, Perry says, proved the point by including people with "comorbidities; this showed it really worked."
What is the Mediterranean Diet?
"The essense of the approach is very little meat, lots of fruit, vegetables, whole grains, using dairy sparingly and encouraging more olive oil," Perry says. Additionally, "moderation has always been classically Mediterranean, and physical activity is as natural as breathing."
How to Buy Heart-Healthy Food: Watch the complete video series on Heart-Smart Shopping.