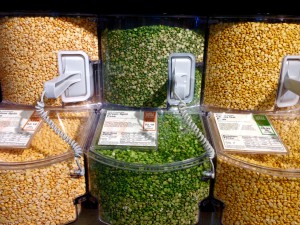 These three things don't sound related, but we wrote about all of them in January 2015, and then some.
For celiac disease sufferers, avoiding gluten is essential. One writer shared her personal story, tips for managing celiac disease and why most people shouldn't eliminate gluten.
Kenneth Liu, MD, decided to become a neurosurgeon after watching a PBS show when he was eight — and he loves his job. He answered our 7 Quick Questions.
Did you know physical and occupational therapy is a major part of our Neonatal Intensive Care Unit? Meet two therapists who work with premature babies.
One of our nurse practitioners performed the Heimlich maneuver on a man who was choking. Read her story and learn how to perform this lifesaving technique.
We spent Martin Luther King, Jr. Day discussing diversity in healthcare and teaching local students about careers in medicine. View the photos from our events.
Finally, we continued our weekly podcasts:
The Health System in Charlottesville News
George Hoke, MD, explained what a hospitalist is and why he loves his job.
Brad Haws, CEO of the UVA Physicians Group, lost 120 pounds by changing his diet and exercise habits. He and other locals and doctors share tips for living healthy at any age.