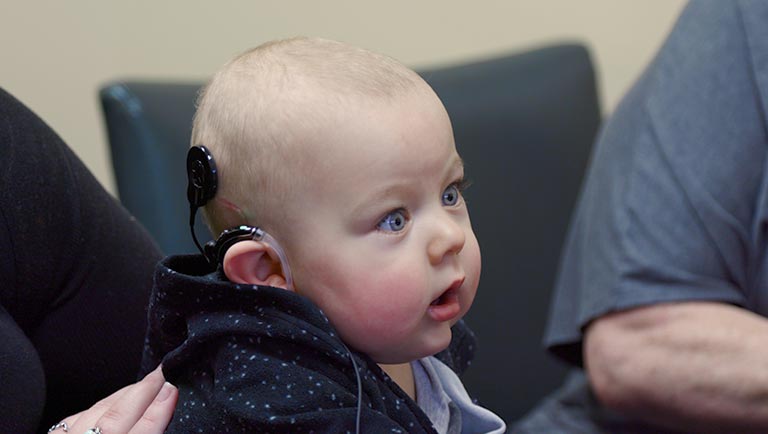 It feels like just yesterday that I spent New Year's Eve desperately hoping Y2K would do just enough damage to close my high school for awhile. But instead, I'm 20 years older, wondering if I even want to stay up until midnight. Throwing off my sleep schedule could cause some serious health problems, according to the healthy sleep habits article we published in March.
Our Top Stories of 2019: Vaccines, Teen Suicide & Autism Research
I'm biased, but as the Healthy Balance editor, I thought we published some particularly great research and health articles this year. Check out 20 of my favorites — my personal top stories of 2019.
20. From Stress Eating to Bariatric Surgery: Angela's New Lease on Life
Angela was a self-described "typical young professional living in Charlottesville." But she had to deal with some heartbreaking events, including the deaths of her niece and boyfriend. These compounded her lifelong struggles with stress eating and weight gain.
Angela tried diet after diet. But ultimately, she and her endocrinologist decided bariatric surgery was her best option. Watch how bariatric surgery changed Angela's life.
19. Digging Deeper into Grandma's Health Advice
My grandmother was sure I was going to get sick from running around the house without socks. If only I'd had this health article back then, I could have told her how wrong she was. Actually, it's probably good I didn't have the article.
Grandma was right about one thing, though: Vicks VapoRub does help coughs, and the best place to use it is your feet.
18. The HPV Vaccine for Boys
Yes, your tween son also needs all the recommended doses (it varies by age) of the HPV vaccine. And don't assume he won't get HPV or spread it. You don't need to have sexual contact to become infected. In fact, 80% of us will get it at some point in our lives.
But this vaccine prevents more than cervical cancer. Learn more about why it's so important to vaccinate boys against HPV.
17. Autism Differences Between Boys & Girls
Boys are four times more likely than girls to be diagnosed with autism. Autism researcher Kevin Pelphrey, PhD, is leading an effort to figure out why. He worries that we miss signs of autism in girls, so they're never diagnosed and don't receive helpful interventions.
Read about how he and his colleagues are digging deeper into autism.
16. How to Tell if Your Teen Might be Suicidal
The suicide rate among U.S. adolescents and young adults is higher than it has been in two decades, according to a Journal of the American Medical Association report.
It can be hard to separate normal teen behaviors, like irritability and sleeping a lot, from depression symptoms. A UVA teen health education coordinator outlined red flags, including a drastic change in behavior.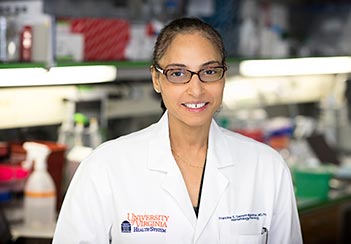 15. A Doctor's Work on the NASA Twins Study
Can astronauts survive years-long space travel missions to Mars and beyond? NASA attempted to find out. Astronaut Scott Kelly spent a year on the International Space Station while his twin brother stayed on Earth.
When he came home, a young physician-scientist, Francine Garrett-Bakelman, MD, PhD, spent the night and next morning analyzing his blood. There was no room for error. She and her colleagues' work expands our knowledge of how space travel affects human biology.
14. How Cochlear Implant Surgery Helped Baby Blaze
Blaze and his twin brother, Gunner, were born very premature and had many complications. Among them: Blaze was deaf. Gunner was not.
After careful consideration, his family decided cochlear implants, which would enable Blaze to hear, were the best option. But turning on the implants doesn't necessarily generate the smiles and excitement that we sometimes see in videos. Watch Blaze's progress, including cochlear implant surgery, activation and speech therapy.
13. Tea vs. Coffee: Which is Healthier?
It's not uncommon for people to pick sides, and I'm certainly pro-coffee. I start the day with two cups, including a generous amount of soy milk, and make more mid-afternoon. So I was thrilled to hear that apparently, I'm lowering my risk of heart disease, diabetes and Parkinson's disease.
But I have to admit, grudgingly, that tea drinkers will do just fine, too. Tea has similar benefits and contains anti-inflammatory antioxidants.
12. The World's Largest Study of an Undiagnosed and Deadly Heart Condition
You may have seen headlines or even personally known a young athlete who suddenly died from a heart problem. Hypertrophic cardiomyopathy (HCM) is an abnormal thickening of the heart, and often, people don't know they have it until it's too late. It's the most common cause of sudden cardiac death in young athletes.
Cardiologist Christopher M. Kramer, MD helped lead a massive study about this condition. The researchers developed a registry of more than 2,700 HCM patients at 44 sites in six countries. They believe the "gold mine of information" will help them identify the best treatments for different kinds of patients and who's at highest risk.
11. "I Am Not Breast Cancer"
The typical story about a breast cancer patient goes something like this: She (it's always a woman, even though about 2,500 men are diagnosed every year) gets diagnosed, undergoes treatment (perhaps including surgery) and soon gets the great news that she's cancer-free. She then becomes a fierce advocate for breast cancer awareness and screening.
For some breast cancer patients, that's true. But this can lead us to believe that breast cancer is a battle that we fight and ultimately win. That breast cancer patients write books and run races. That everyone survives breast cancer.
Krista got tired of that narrative, and that's why she wrote this post. Read what it's really like to live with breast cancer.
10. Sharks!
Actually, this story isn't about sharks. We do have some advice to decrease your already-tiny chances of becoming a shark attack victim.
But this infographic highlights other summer hazards you should be aware of. For example, 4,000 people drown each year in the U.S.
9. Ticks!
 While we're discussing summer hazards, let's not forget about ticks. We know they spread Lyme disease and other serious illnesses. But allergist Thomas Platts-Mills, MD, discovered they can also trigger an allergy to meat from mammals, including beef and pork.
This year, Loren Erickson, PhD, published findings on the biological changes that lead to the meat allergy. They also developed a model of the allergy that will help researchers better study it in the future.
Read more about their meat allergy research.
8. Poison Ivy!
Poison ivy doesn't usually cause serious health problems, but it does cause serious misery. And it can, in fact, lead to lung problems if you burn it and breathe the smoke.
So how do some lucky people manage to avoid poison ivy rashes? We broke down poison ivy myths and facts.
7. Lori's Colon Cancer Story
At 41, Lori Dunn was at a healthy weight, didn't smoke and felt fine. But when her sister's routine colonoscopy found cancerous polyps, Lori got a bad feeling.
She mentioned her concerns to her primary care provider, who referred her to a specialist for a colonoscopy. It came back with bad news: Lori had colon cancer.
Find out what happened to her and why it's important to talk about poop.
6. How E. Coli Makes You Really, Really Sick
Speaking of poop, many strains of E. coli don't cause problems. But a few cause cramps, diarrhea, vomiting and, in particularly severe cases, kidney failure and death. The bacteria thrive in low-oxygen parts of the large intestines.
Researchers outlined the bacteria's process for detecting these low oxygen levels. If they can block this, they may be able to stop E. coli before it makes us sick.
5. How to Avoid Drowning
Remember the 4,000 drowning deaths I mentioned? Sadly, many of them come from misjudging the power of water. That leads to mistakes, including:
Drinking alcohol, which slows your reaction time and gives you false confidence
Letting your kids out of your sight for just a few seconds, which is all it takes
Learn about the other seven mistakes people make in and around water.
4. Does Society Make You Sick?
"Social determinants of health" sounds like academic jargon. But it's a really important concept to understand. Essentially, doctor's offices and hospitals often don't have that much to do with how healthy you are. More important factors include:
Your socioeconomic status. Do you have enough money to buy nutritious food and live comfortably?
Experiencing discrimination, which affects your physical and mental health.
Read more about:
3. Teens & Vaping
As of December 10, there have been 52 vaping-associated deaths in the U.S. Another 2,400 people had to be hospitalized.
But even before this became national news, our doctors worried about teens using e-cigarettes and other vaping devices. They typically contain nicotine and other chemicals, which teens inhale deep into their lungs.
So what should concerned parents do? Look for the six signs your teen is vaping.
Don't Miss Our 2020 Stories

Our weekly email includes our latest health stories, plus recipes and a bonus medical tip. Sign up.
2. FDA Approval: Focused Ultrasound for Parkinson's Disease Treatment
People with Parkinson's disease may have trouble walking and experience uncontrollable shaking, or tremors, when they're not doing anything. Medication can help, but sometimes the condition stops responding to it.
But researchers found another solution: Focused ultrasound allows doctors to perform brain surgery to stop the shaking without cutting into the skull. But until this past January, you could only get the procedure by participating in a clinical trial at a teaching hospital like UVA.
We started 2019 with great news: The FDA approved focused ultrasound as a Parkinson's disease treatment.
1. Measles Outbreaks in the U.S.
In 2019, the CDC confirmed 1,276 cases in the U.S, up from 375 last year. You might assume measles just causes a rash and other mild symptoms, but it can lead to severe complications, including pneumonia, and even death.
Even just one infected person can cause a measles outbreak within a community. We did several stories this year stressing the importance of vaccines, but we can't say it enough: Vaccines don't cause autism, and serious side effects are extremely rare. Protect yourself and your loved ones by getting vaccinated.